Commercial or Residential - Our Encinitas Plumbing Contractors Have You Covered

Our Encinitas, CA plumbing contractors are experts in both commercial and residential service. We do the big jobs, as well as the little jobs, with the same professionalism. We are happy to give an estimate on whatever you need done, and we stand by our work with a guarantee.
Residential Service

We are expert in all aspects of both major and minor residential plumbing. We tackle each with the same professionalism that we bring to all our work. We not only fix problems, we build relationships. Here are some of the services we offer to our customers:
Plumbing

Water heaters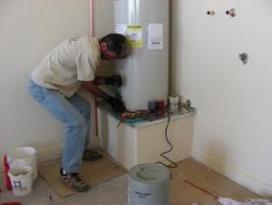 Appliance water lines and hoses


Leaky faucets


Garbage disposals


Sewers


Septic tank systems


Clogged toilets


Clogged sinks and drains


Bathtubs and shower drains


Slow drains


Underground drains and pipes


Installation for remodels or new buildings
Cooling Systems

Inspect ducts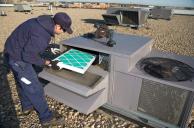 Repair/maintain air conditioners


Repair/maintain evaporative or swamp coolers


Thermostats


Compressors and air handlers
Heating

Maintain efficiency


Carbon monoxide inspection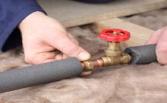 Gas fireplaces


Heat strips


Natural gas


Boilers and other heating units

Commercial Services

Maintaining plumbing and HVAC services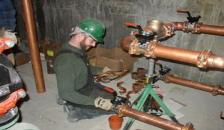 is vitally importance to businesses, particularly those that deal with the public. We give commercial plumbing needs in Encinitas, CA top priority, and have the professionally trained staff to take care of any problem. The following are just some of the services we offer our commercial customers:
Call our Encinitas plumbing contractors for an accurate estimate, no matter your need, even for something not listed here. Unusual situations arise all the time, and we are just the people to handle them. We will take care of any and all of your plumbing, heating and air conditioning needs quickly and professionally.
If you see a small problem, give us a call. We may be able to prevent it from becoming something much bigger, and much more expensive to fix.
---